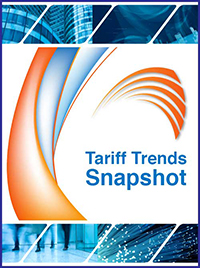 In SnapShot 114, Telecoms Pricing looks at the European MNOs have launched low cost sub-brands in their home markets. The newest introductions have happened in Italy, with TIM introducing Kena Mobile and Vodafone introducing Ho Mobile to compete with the low cost MNO Iliad Mobile (launched at the end of May).
MNOs are experimenting with sub-brands to attract new types of user (typically the youth segment) and are using the sub-brand to offer lower cost bundles, without degrading the core MNO brand, with Orange (France) using their brand for higher priced integrated bundles.
New brands are seeing particular growth in competitive markets, where a clear price proposition is provided – with the Ho Italy website being suspended due to excessive demand.
Agenda – Low cost MNO sub brands
1. Introduction – The increase in MNO low cost sub brands
2. Low cost MNO sub brands in Europe
3. New low cost MNO sub brands outside Europe
4. Conclusions – The future of low cost MNO sub brands
Key companies mentioned in this report include: Boost Mobile (USA), Congstar (Germany), FONIC (Germany), giffgaff (UK), Ho (Italy), Kena (Italy), LINE Mobile (Thailand), MOCHE (Portugal), NXT LVL (South Africa), OTELO (Germany), sosh (France) Tuenti (Argentina, Ecuador, Peru, Spain), Wingo (Switzerland) VOXI (UK), YORN (Portugal) & Yng (Norway).
Deliverable
PowerPoint 29 slides packed with information and pricing examples.
Related products:
1-year subscription to Telecoms Pricing Today - Daily
The Tariff Trends SnapShot Service 2018 includes the following SnapShots: