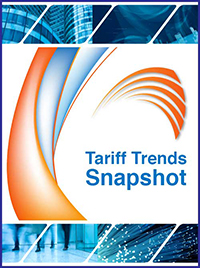 With this SnapShot 117, TCL looks what a subscriber pays for 1 Gbyte for the three categories – plan with lowest inclusive data, 1 GB of data and the highest inclusive data.
The price comparison shows SIM only offerings but also provide an insight into the pricing for a device (selected the iPhone XS 64) and a plan.
This survey looks postpaid plans with an inclusive allowance of 1 GB or thereabout in Europe and outside Europe.
Agenda – Mobile bundle pricing around the world
1. Introduction – 1 Gbyte pricing
2. Examples 1 Gbyte pricing in Europe
3. Examples 1 Gbyte outside Europe
4.Conclusions – 1 Gbyte pricing across the globe