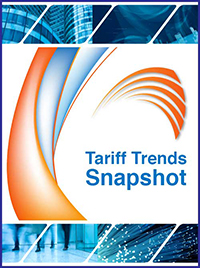 With this SnapShot 118, TCL examines the plans being introduced by MNOs worldwide to accompany the latest versions of the premium Apple X smartphone range (including the Apple iPhone XR, Apple iPhone XS Max and the Apple iPhone XS).
Apple continues to introduce new iPhone versions with larger screens and greater screen definition which can sustain a higher price premium than its rivals. Apple continues to earn more revenues from its iPhone smartphones, with significantly less price erosion, than for rival smartphone manufacturers.
The SnapShot 118 report is a follow up to the SnapShot 46 report published in February 2015, which examined pricing for the Apple iPhone 6 launch, with an update on the bundled plans and promotions that are being offered.
Agenda – Apple iPhone X pricing worldwide
1. The introduction of the Apple iPhone X
2. Examples of the Apple iPhone X smartphone with bundled pricing
3. Different price strategies for the Apple iPhone X range
4. New promotions for the Apple iPhone X smartphone range
5. Conclusions – New Apple iPhone X pricing
Companies included in the report include
3HK (Hong Kong), AT&T (USA), Batelco (Bahrain), Digi (Malaysia), dtac (Thailand), EE (Everything Everywhere – UK), Maxis (Malaysia), O2 Telefonica (UK), Optus (Australia), Orange (Spain), SFR (France), Singtel (Singapore), Swisscom (Switzerland), T-Mobile (USA), Telekom (Germany), Telia (Sweden), Telstra (Australia), TIM (Italy) , Verizon (USA), Viva (Bahrain) & Vodafone (UK).