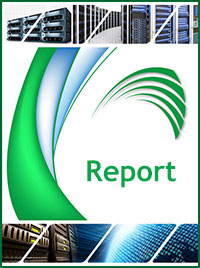 Published: December 2013
Click here: to view the press release
Number of Pages: 223
Coverage: 23 European countries
About the Report
The third edition of the Data Centre Pricing in Europe 2013 to 2018 report provides a unique survey of 23 European Data Centre Country Markets:
including Austria, Belgium, Czech Republic, Denmark, Finland, France, Germany, Greece, Hungary, Ireland, Italy, Luxembourg, Netherlands, Norway, Poland, Portugal, Romania, Slovakia, Slovenia, Spain, Sweden, Switzerland & the UK
with rack space pricing and capacity tracked in each market with a five year forecast for rack space pricing and capacity from the end of 2013 to 2018.
The report consists of a survey based on 662 Data Centre providers, with 1,227 facilities totaling over 2.7 million square metres of raised floor space.
The 2013 to 2018 report differs from the previous 2011 report as it has been comprehensively updated - with a new 5 year forecast for pricing and capacity for each of the 23 European Country Markets running from the end of 2013 to the end of 2018.
It also incorporates some of the findings from the recent individual Data Centre Country Market reports made by TCL for the French, German, Dutch and the UK Country Markets as well as information contained in the quarterly TCL Data Centre Price Tracker subscription service.
The new report also includes the following new updates:


The key identified customer sectors driving Data Centre demand


Data Centre gross profit margin trend over time (based on Equinix, Interxion & TelecityGroup data)


The report seeks to identify the gross profit margin and the scope for Data Centre providers to continue to increase their pricing.
It attempts to identify the amount of pricing power that is held by the Data Centre provider. It also considers Data Centre Capital Expenditure (Capex) measured by cashflow – as a means of identifying the cost of investment in new facility upgrades by key Data Centre providers.
The information on these financial trends is obtained from the accounts of publicly quoted Data Centre specialists (including Equinix, Interxion & TelecityGroup). By considering trends in the gross profit margin, TCL attempts to assess whether Data Centre providers are able to extend their pricing power to increase profitability, and whether price rises or price decreases are feasible in the future.
Average standard rack space pricing since 2010 to 2013 has fluctuated by Country Market, with most markets (approximately 13 out or 23) seeing a decline in average rack space pricing, but with 10 Country Markets seeing an increase in average rack space pricing over the period.
Table of Contents
A list of tables and charts
Methodology
Background to the Data Centre Pricing inEurope– 2013 to 2018 report
Definitions used in the Data Centre Pricing inEuropereport
Details of the Data Centre Pricing inEuropereport
Data sources used in the Data Centre Pricing inEuropereport
Innovations for the 2013 edition of the Data Centre Pricing inEuropereport
Scope of the Data Centre Pricing inEuropereport
Executive Summary
The main Data Centre trends identified
Chapter One - The Data Centre Landscape in Europe as of the end of 2013
Introduction
Price trends per rack
Price trends per cage
Price trends per suite
Pricing for Power
Data Centre Specifications
Carrier Neutral Data Centres
Carrier Based Data Centres
Co location Services
Managed Services offered by Carrier Based Data Centre providers
Cloud and SaaS Services
High Frequency Trading (HFT) applications in the Data Centre
Key Data Centre customer segments
Key Data Centre Pricing Trends as of the end of 2013
New build Data Centres
The Main Data Centre Business Models inEurope
Premium Data Centres
Key Point Summary
Chapter Two -– Country by Country survey
Introduction
Data Centre Pricing in Austria
Austrian Data Centre market – the end of 2013
The Key Data Centre Players inAustria
Premium Data Centres
Pricing Overview
Pricing for Power
Data Centre Capacity
Data Centre Business Models
Forecast Data Centre Space & Pricing – 2013 to 2018
Forecast Assumptions
The key features of the Data Centre market inAustria
Key trends in the Austrian Data Centre market
Data Centre Pricing in Belgium
Belgian Data Centre market – the end of 2013
The Key Data Centre Players inBelgium
Premium Data Centres
Pricing Overview
Pricing for Power
Data Centre Capacity
Data Centre Business Models
Forecast Data Centre Space & Pricing – 2013 to 2018
Forecast Assumptions
The key features of the Data Centre market inBelgium
Key trends in the Belgian Data Centre market
Data Centre Pricing in the Czech Republic
Czech Republic Data Centre market – the end of 2013
The Key Data Centre Players in theCzech Republic
Premium Data Centres
Pricing Overview
Pricing for Power
Data Centre Capacity
Data Centre Business Models
Forecast Data Centre Space & Pricing – 2013 to 2018
Forecast Assumptions
The key features of the Data Centre market in theCzechRepublic
Key trends in the Czech Data Centre market
Data Centre Pricing in Denmark
Danish Data Centre market – the end of 2013
The Key Data Centre Players inDenmark
Premium Data Centres
Pricing Overview
Pricing for Power
Data Centre Capacity
Data Centre Business Models
Forecast Data Centre Space & Pricing – 2013 to 2018
Forecast Assumptions
The key features of the Data Centre market inDenmark
Key trends in the Danish Data Centre market
Data Centre Pricing in Finland
Finnish Data Centre market – the end of 2013
The Key Data Centre Players inFinland
Premium Data Centres
Pricing Overview
Pricing for Power
Data Centre Capacity
Data Centre Business Models
Forecast Data Centre Space & Pricing – 2013 to 2018
Forecast Assumptions
The key features of the Data Centre market inFinland
Key trends in the Finnish Data Centre market
Data Centre Pricing in France
French Data Centre market – the end of 2013
The Key Data Centre Players inFrance
Premium Data Centres
Pricing Overview
Pricing for Power
Data Centre Capacity
Data Centre Business Models
Forecast Data Centre Space & Pricing – 2013 to 2018
Forecast Assumptions
The key features of the Data Centre market in France
Key trends in the French Data Centre market
Data Centre Pricing in Germany
German Data Centre market – the end of 2013
The Key Data Centre Players inGermany
Premium Data Centres
Pricing Overview
Pricing for Power
Data Centre Capacity
Data Centre Business Models
Forecast Data Centre Space & Pricing – 2013 to 2018
Forecast Assumptions
The key features of the Data Centre market inGermany
Key trends in the German Data Centre market
Data Centre Pricing in Greece
Greek Data Centre market – the end of 2013
The Key Data Centre Players inGreece
Premium Data Centres
Pricing Overview
Pricing for Power
Data Centre Capacity
Data Centre Business Models
Forecast Data Centre Space & Pricing – 2013 to 2018
Forecast Assumptions
The key features of the Data Centre market in Greece
Key trends in the Greek Data Centre market
Data Centre Pricing in Hungary
Hungarian Data Centre market – end of 2013
The Key Data Centre Players inHungary
Premium Data Centres
Pricing Overview
Pricing for Power
Data Centre Capacity
Data Centre Business Models
Forecast Data Centre Space & Pricing – 2013 to 2018
Forecast Assumptions
The key features of the Data Centre market inHungary
Key trends in the Hungarian Data Centre market
Data Centre Pricing in Ireland
Irish Data Centre market – the end of 2013
The Key Data Centre Players inIreland
Premium Data Centres
Pricing Overview
Pricing for Power
Data Centre Capacity
Data Centre Business Models
Forecast Data Centre Space & Pricing – 2013 to 2018
Forecast Assumptions
The key features of the Data Centre market inIreland
Key trends in the Irish Data Centre market
Data Centre Pricing in Italy
Italian Data Centre market – end of 2013
The Key Data Centre Players inItaly
Premium Data Centres
Pricing Overview
Pricing for Power
Data Centre Capacity
Data Centre Business Models
Forecast Data Centre Space & Pricing – 2013 to 2018
Forecast Assumptions
The key features of the Data Centre market inItaly
Key trends in the Italian Data Centre market
Data Centre Pricing in Luxembourg
Luxembourg Data Centre market – end of 2013
The Key Data Centre Players inLuxembourg
Premium Data Centres
Pricing Overview
Pricing for Power
Data Centre Capacity
Data Centre Business Models
Forecast Data Centre Space & Pricing – 2013 to 2018
Forecast Assumptions
The key features of the Data Centre market inLuxembourg
Key trends in the Luxembourg Data Centre market
Data Centre Pricing in the Netherlands
Dutch Data Centre market – end of 2013
The Key Data Centre Players in theNetherlands
Premium Data Centres
Pricing Overview
Pricing for Power
Data Centre Capacity
Data Centre Business Models
Forecast Data Centre Space & Pricing – 2013 to 2018
Forecast Assumptions
The key features of the Data Centre market in theNetherlands
Key trends in the Dutch Data Centre market
Data Centre Pricing in Norway
Norwegian Data Centre market – end of 2013
The Key Data Centre Players inNorway
Premium Data Centres
Pricing Overview
Pricing for Power
Data Centre Capacity
Data Centre Business Models
Forecast Data Centre Space & Pricing – 2013 to 2018
Forecast Assumptions
The key features of the Data Centre market inNorway
Key trends in the Norwegian Data Centre market
Data Centre Pricing in Poland
Polish Data Centre market – end of 2013
The Key Data Centre Players inPoland
Premium Data Centres
Pricing Overview
Pricing for Power
Data Centre Capacity
Data Centre Business Models
Forecast Data Centre Space & Pricing – 2013 to 2018
Forecast Assumptions
The key features of the Data Centre market inPoland
Key trends in the Polish Data Centre market
Data Centre Pricing in Portugal
Portuguese Data Centre market – end of 2013
The Key Data Centre Players inPortugal
Premium Data Centres
Pricing Overview
Pricing for Power
Data Centre Capacity
Data Centre Business Models
Forecast Data Centre Space & Pricing – 2013 to 2018
Forecast Assumptions
The key features of the Data Centre market inPortugal
Key trends in the Portuguese Data Centre market
Data Centre Pricing in Romania
Romanian Data Centre market – end of 2013
The Key Data Centre Players inRomania
Premium Data Centres
Pricing Overview
Pricing for Power
Data Centre Capacity
Data Centre Business Models
Forecast Data Centre Space & Pricing – 2013 to 2018
Forecast Assumptions
The key features of the Data Centre market inRomania
Key trends in the Romanian Data Centre market
Data Centre Pricing in Slovakia
Slovakian Data Centre market – end of 2013
The Key Data Centre Players inSlovakia
Premium Data Centres
Pricing Overview
Pricing for Power
Data Centre Capacity
Data Centre Business Models
Forecast Data Centre Space & Revenue – 2013 to 2018
Forecast Assumptions
The key features of the Data Centre market inSlovakia
Key trends in the Slovakian Data Centre market
Data Centre Pricing in Slovenia
Slovenian Data Centre market – the end of 2013
The Key Data Centre Players inSlovenia
Premium Data Centres
Pricing Overview
Pricing for Power
Data Centre Capacity
Data Centre Business Models
Forecast Data Centre Space & Pricing – 2013 to 2018
Forecast Assumptions
The key features of the Data Centre market inSlovenia
Key trends in the Slovenian Data Centre market
Data Centre Pricing in Spain
Spanish Data Centre market – the end of 2013
The Key Data Centre Players inSpain
Premium Data Centres
Pricing Overview
Pricing for Power
Data Centre Capacity
Data Centre Business Models
Forecast Data Centre Space & Pricing – 2013 to 2018
Forecast Assumptions
The key features of the Data Centre market inSpain
Key trends in the Spanish Data Centre market
Data Centre Pricing in Sweden
Swedish Data Centre market – the end of 2013
The Key Data Centre Players inSweden
Premium Data Centres
Pricing Overview
Pricing for Power
Data Centre Capacity
Data Centre Business Models
Forecast Data Centre Space & Pricing – 2013 to 2018
Forecast Assumptions
The key features of the Data Centre market inSweden
Key trends in the Swedish Data Centre market
Data Centre Pricing in Switzerland
Swiss Data Centre market – the end of 2013
The Key Data Centre Players inSwitzerland
Premium Data Centres
Pricing Overview
Pricing for Power
Data Centre Capacity
Data Centre Business Models
Forecast Data Centre Space & Pricing – 2013 to 2018
Forecast Assumptions
The key features of the Data Centre market inSwitzerland
Key trends in the Swiss Data Centre market
Data Centre Pricing in the UK
UK Data Centre market – the end of 2013
The Key Data Centre Players in theUK
Premium Data Centres
Pricing Overview
Pricing for Power
Data Centre Capacity
Data Centre Business Models
Forecast Data Centre Space & Pricing – 2013 to 2018
Forecast Assumptions
The key features of the Data Centre market in theUK
Key trends in the UK Data Centre market
Key Point Summary
Conclusions to the country by country survey of the Data Centre Pricing inEurope– 2013 to 2018 report
Chapter Three - Conclusions – Data Centre Pricing in Europe – 2013 to 2018
Introduction
The main findings from the survey
New Data Centre Capacity
New Data Centre specifications & costs
Data Centre Pricing & Location
Data Centre Managed Services trends
Carrier Based Data Centre trends
Carrier Neutral Data Centre trends
Wholesale Data Centre trends
Data Centre industrial electricity price costs
Key Point Summary
Appendix One - A list of selected Data Centres that are included in this report
A list of tables and charts – Data Centre Pricing in Europe – 2013 to 2018
Figure 1: A table showing the breakdown of Data Centre providers, facilities & raised floor space by Country Market
Figure 2: A table showing the currency exchange rates used in this report
Figure 3: A table showing the breakdown of Data Centre raised floor space by Country Market as of the end of 2013
Figure 4: A pie chart showing the percentage of Data Centre raised floor space by Country Market as of the end of 2013
Figure 5: A chart showing the Gross Profit Margin for Interxion from Q1 2011 to Q2 2013
Figure 6: A table showing the increase in revenue per square metre for TelecityGroup from 2007 to 2012
Figure 7: A table showing the increase in billable revenues per cabinet for Equinix EMEA
Figure 8: A table showing the changes in Average Country Market Data Centre rack space pricing 2010, 2013 & forecast for 2018
Figure 9: A chart showing the change in rack space pricing by Country Market in 2010, 2013 & forecast for 2018
Figure 10: A chart showing the bundled power model
Figure 11: A chart showing the space and bundled PUE model
Figure 12: A chart showing the metered power model
Figure 13: A table showing selected new build Data Centre costs in Euro
Figure 14: A table showing the cost components in building a new Data Centre
Figure 15: A table showing the increase in raised floor space by country from 2012 to 2013
Figure 16: A pie chart showing the increase in raised floor space by country from 2012 to 2013
Figure 17: A table showing the factors considered in choosing a selected Data Centre location
Figure 18: A table of new-build Carrier Neutral Data Centres announced since the beginning of 2012
Figure 19: A table of new-build Carrier Based Data Centres announced since the beginning of 2012
Figure 20: A table showing typical IP & rack space pricing
Figure 21: A table showing TelecityGroup flexible rack and power options
Figure 22: A table showing the mix of Interxion customers in March 2013
Figure 23: A table showing a breakdown of the Top 100 customers by application type in percentage of revenues
Figure 24: A table showing selected Data Centre build outs from 2010 to 2013
Figure 25: A table showing selected new Data Centre build out space from 2013 onwards
Figure 26: A table of average pricing per kW bundle per rack (Euro per month)
Figure 27: A chart of average pricing per kW bundle per rack (Euro per month)
Figure 28: A chart of average Austrian Data Centre forecast rack space pricing per month from 2013 to 2018
Figure 29: A chart of Austrian Data Centre raised floor space growth in square metres – 2013 to 2018
Figure 30: A chart of average Austrian Data Centre forecast revenue per square metre per month from 2013 to 2018
Figure 31: A chart showing the main Data Centre trends inAustria
Figure 32: A table of average pricing per kW bundle per rack (Euro per month)
Figure 33: A chart of average pricing per kW bundle per rack (Euro per month)
Figure 34: A chart of average Belgian Data Centre forecast rack space pricing per month from 2013 to 2018
Figure 35: A chart of Belgian Data Centre raised floor space growth in square metres – 2013 to 2018
Figure 36: A chart of average Belgian Data Centre forecast revenue per square metre per month from 2013 to 2018
Figure 37: A chart showing the main Data Centre trends inBelgium
Figure 38: A table of average pricing per kW bundle per rack (Euro per month)
Figure 39: A chart of average pricing per kW bundle per rack (Euro per month)
Figure 40: A chart of average Czech Republic Data Centre forecast rack space pricing per month from 2013 to 2018
Figure 41: A chart of Czech Republic Data Centre raised floor space growth in square metres – 2013 to 2018
Figure 42: A chart of average Czech Republic Data Centre forecast revenue per square metre per month from 2013 to 2018
Figure 43: A chart showing the main Data Centre trends in theCzechRepublic
Figure 44: A table of average pricing per kW bundle per rack (Euro per month)
Figure 45: A chart of average pricing per kW bundle per rack (Euro per month)
Figure 46: A chart of average Danish Data Centre forecast rack space pricing per month from 2013 to 2018
Figure 47: A chart of Danish Data Centre raised floor space growth in square metres – 2013 to 2018
Figure 48: A chart of average Danish Data Centre forecast revenue per square metre per month from 2013 to 2018
Figure 49: A chart showing the main Data Centre trends inDenmark
Figure 50: A table of average pricing per kW bundle per rack (Euro per month)
Figure 51: A chart of average pricing per kW bundle per rack (Euro per month)
Figure 52: A chart of average Finnish Data Centre forecast rack space pricing per month from 2013 to 2018
Figure 53: A chart of Finnish Data Centre raised floor space growth in square metres – 2013 to 2018
Figure 54: A chart of average Finnish Data Centre forecast revenue per square metre per month from 2013 to 2018
Figure 55: A chart showing the main Data Centre trends inFinland
Figure 56: A table of average pricing per kW bundle per rack (Euro per month)
Figure 55: A chart of average pricing per kW bundle per rack (Euro per month)
Figure 58: A chart of average French Data Centre forecast rack space pricing per month from 2013 to 2018
Figure 59: A chart of French Data Centre raised floor space growth in square metres – 2013 to 2018
Figure 60: A chart of average French Data Centre forecast revenue per square metre per month from 2013 to 2018
Figure 61: A chart showing the main Data Centre trends inFrance
Figure 61: A table of average pricing per kW bundle per rack (Euro per month)
Figure 63: A chart of average pricing per kW bundle per rack (Euro per month)
Figure 64: A chart of average German Data Centre forecast rack space pricing per month from 2013 to 2018
Figure 65: A chart of German Data Centre raised floor space growth in square metres – 2013 to 2018
Figure 66: A chart of average German Data Centre forecast revenue per square metre per month from 2013 to 2018
Figure 67: A chart showing the main Data Centre trends inGermany
Figure 68: A table of average pricing per kW bundle per rack (Euro per month)
Figure 69: A chart of average pricing per kW bundle per rack (Euro per month)
Figure 70: A chart of average Greek Data Centre forecast rack space pricing per month from 2013 to 2018
Figure 71: A chart of Greek Data Centre raised floor space growth in square metres – 2013 to 2018
Figure 72: A chart of average Greek Data Centre forecast revenue per square metre per month from 2013 to 2018
Figure 73: A chart showing the main Data Centre trends inGreece
Figure 74: A table of average pricing per kW bundle per rack (Euro per month)
Figure 75: A chart of average pricing per kW bundle per rack (Euro per month)
Figure 76: A chart of average Hungarian Data Centre forecast rack space pricing per month from 2013 to 2018
Figure 77: A chart of Hungarian Data Centre raised floor space growth in square metres – 2013 to 2018
Figure 78: A chart of average Hungarian Data Centre forecast revenue per square metre per month from 2013 to 2018
Figure 79: A chart showing the main Data Centre trends inHungary
Figure 80: A table of average pricing per kW bundle per rack (Euro per month)
Figure 81: A chart of average pricing per kW bundle per rack (Euro per month)
Figure 82: A chart of average Irish Data Centre forecast rack space pricing per month from 2013 to 2018
Figure 83: A chart of Irish Data Centre raised floor space growth in square metres – 2013 to 2018
Figure 84: A chart of average Irish Data Centre forecast revenue per square metre per month from 2013 to 2018
Figure 85: A chart showing the main Data Centre trends inIreland
Figure 86: A table of average pricing per kW bundle per rack (Euro per month)
Figure 87: A chart of average pricing per kW bundle per rack (Euro per month)
Figure 88: A chart of average Italian Data Centre forecast rack space pricing per month from 2013 to 2018
Figure 89: A chart of Italian Data Centre raised floor space growth in square metres – 2013 to 2018
Figure 90: A chart of average Italian Data Centre forecast revenue per square metre per month from 2013 to 2018
Figure 91: A chart showing the main Data Centre trends inItaly
Figure 92: A table of average pricing per kW bundle per rack (Euro per month)
Figure 93: A chart of average pricing per kW bundle per rack (Euro per month)
Figure 94: A chart of average Luxembourg Data Centre forecast rack space pricing per month from 2013 to 2018
Figure 95: A chart of Luxembourg Data Centre raised floor space growth in square metres – 2013 to 2018
Figure 96: A chart of average Luxembourg Data Centre forecast revenue per square metre per month from 2013 to 2018
Figure 97: A chart showing the main Data Centre trends inLuxembourg
Figure 98: A table of average pricing per kW bundle per rack (Euro per month)
Figure 99: A chart of average pricing per kW bundle per rack (Euro per month)
Figure 100: A chart of average Dutch Data Centre forecast rack space pricing per month from 2013 to 2018
Figure 101: A chart of Dutch Data Centre raised floor space growth in square metres – 2013 to 2018
Figure 102: A chart of average Dutch Data Centre forecast revenue per square metre per month from 2013 to 2018
Figure 103: A chart showing the main Data Centre trends in theNetherlands
Figure 104: A table of average pricing per kW bundle per rack (Euro per month)
Figure 105: A chart of average pricing per kW bundle per rack (Euro per month)
Figure 106: A chart of average Norwegian Data Centre forecast rack space pricing per month from 2013 to 2018
Figure 107: A chart of Norwegian Data Centre raised floor space growth in square metres – 2013 to 2018
Figure 108: A chart of average Norwegian Data Centre forecast revenue per square metre per month from 2013 to 2018
Figure 109: A chart showing the main Data Centre trends inNorway
Figure 110: A table of average pricing per kW bundle per rack (Euro per month)
Figure 111: A chart of average pricing per kW bundle per rack (Euro per month)
Figure 112: A chart of average Polish Data Centre forecast rack space pricing per month from 2013 to 2018
Figure 113: A chart of Polish Data Centre raised floor space growth in square metres – 2013 to 2018
Figure 114: A chart of average Polish Data Centre forecast revenue per square metre per month from 2013 to 2018
Figure 115: A chart showing the main Data Centre trends inPoland
Figure 116: A table of average pricing per kW bundle per rack (Euro per month)
Figure 117: A chart of average pricing per kW bundle per rack (Euro per month)
Figure 118: A chart of average Portuguese Data Centre forecast rack space pricing per month from 2013 to 2018
Figure 119: A chart of Portuguese Data Centre raised floor space growth in square metres – 2013 to 2018
Figure 120: A chart of average Portuguese Data Centre forecast revenue per square metre per month from 2013 to 2018
Figure 121: A chart showing the main Data Centre trends inPortugal
Figure 122: A table of average pricing per kW bundle per rack (Euro per month)
Figure 123: A chart of average pricing per kW bundle per rack (Euro per month)
Figure 124: A chart of average Romanian Data Centre forecast rack space pricing per month from 2013 to 2018
Figure 125: A chart of Romanian Data Centre raised floor space growth in square metres – 2013 to 2018
Figure 126: A chart of average Romanian Data Centre forecast revenue per square metre per month from 2013 to 2018
Figure 127: A chart showing the main Data Centre trends inRomania
Figure 128: A table of average pricing per kW bundle per rack (Euro per month)
Figure 129: A chart of average pricing per kW bundle per rack (Euro per month)
Figure 130: A chart of average Slovakian Data Centre forecast rack space pricing per month from 2013 to 2018
Figure 131: A chart of Slovakian Data Centre raised floor space growth in square metres – 2013 to 2018
Figure 132: A chart of average Slovakian Data Centre forecast revenue per square metre per month from 2013 to 2018
Figure 133: A chart showing the main Data Centre trends inSlovakia
Figure 134 A table of average pricing per kW bundle per rack (Euro per month)
Figure 135: A chart of average pricing per kW bundle per rack (Euro per month)
Figure 136: A chart of average Slovenian Data Centre forecast rack space pricing per month from 2013 to 2018
Figure 137: A chart of Slovenian Data Centre raised floor space growth in square metres – 2013 to 2018
Figure 138: A chart of average Slovenian Data Centre forecast revenue per square metre per month from 2013 to 2018
Figure 139: A chart showing the main Data Centre trends inSlovenia
Figure 140 A table of average pricing per kW bundle per rack (Euro per month)
Figure 141: A chart of average pricing per kW bundle per rack (Euro per month)
Figure 142: A chart of average Spanish Data Centre forecast rack space pricing per month from 2013 to 2018
Figure 143: A chart of Spanish Data Centre raised floor space growth in square metres – 2013 to 2018
Figure 144: A chart of average Spanish Data Centre forecast revenue per square metre per month from 2013 to 2018
Figure 145: A chart showing the main Data Centre trends inSpain
Figure 146 A table of average pricing per kW bundle per rack (Euro per month)
Figure 147: A chart of average pricing per kW bundle per rack (Euro per month)
Figure 148: A chart of average Swedish Data Centre forecast rack space pricing per month from 2013 to 2018
Figure 149: A chart of Swedish Data Centre raised floor space growth in square metres – 2013 to 2018
Figure 150: A chart of average Swedish Data Centre forecast revenue per square metre per month from 2013 to 2018
Figure 151: A chart showing the main Data Centre trends inSweden
Figure 152 A table of average pricing per kW bundle per rack (Euro per month)
Figure 153: A chart of average pricing per kW bundle per rack (Euro per month)
Figure 154: A chart of average Swiss Data Centre forecast rack space pricing per month from 2013 to 2018
Figure 155: A chart of Swiss Data Centre raised floor space growth in square metres – 2013 to 2018
Figure 156: A chart of average Swiss Data Centre forecast revenue per square metre per month from 2013 to 2018
Figure 157: A chart showing the main Data Centre trends inSwitzerland
Figure 158: A table of average pricing per kW bundle per rack
Figure 159: A chart of average pricing per kW bundle per rack
Figure 160: A table showing the SDC Infinity Data Centre facilities in theUK
Figure 161: A table showing DRT's Data Centre facilities in theUK
Figure 162: A chart of UK Data Centre forecast raised floor growth from 2013 to 2018
Figure 163: A chart of average UK Data Centre forecast rack space pricing p. month from 13 to 18
Figure 164: A chart of average UK Data Centre forecast revenue per square metre per month from 2013 to 2018
Figure 165: A chart showing the main Data Centre trends in theUK
Figure 166: A table showing the utilisation rates for TelecityGroup, Interxion & Equinix in per cent
Figure 167: A chart showing the utilisation rates for TelecityGroup, Interxion & Equinix in per cent
Figure 168: A table showing capital expenditure and cash flow for Interxion
Figure 169: A pie chart showing the on-going capital expenditure and free cash flow for Equinix in millions of Euro
Figure 170: A table showing the investment activated and operating free cash flow for TelecityGroup in millions of Euro
Figure 171: A chart showing average rack space and per square metre per month rental pricing for the 23 Country Markets surveyed
Figure 172: A chart showing rack space and per square metre rental pricing at the end of 2013
Figure 173: A table showing the amount of Data Centre raised floor space across the 23 Country Markets as of the end of 2013
Figure 174: A chart showing Data Centre raised floor space across the 23 Country Markets as of the end of 2013
Figure 175: A pie chart showing Data Centre market shares by Country Market in raised floor space as of the end of 2013
Figure 176: A table showing the net increase in Data Centre raised floor space by Country Market forecast from 2013 to 2018
Figure 177: A chart showing the rate of increase in Data Centre raised floor space by Country Market forecast from 2013 to 2018 in per cent
Figure 178: A table showing the forecast increase in Data Centre capacity by Country Market from 2013 to 2018
Figure 179: A table showing forecast percentage changes in rack space pricing by Country Market from 2013 to 2018
Figure 180: A table showing forecast rack space pricing from 2013 to 2018 by Country Market
Figure 181: A table showing forecast industrial electricity pricing inEuropein Euro per kW Hour for 2013
Figure 182: A chart showing forecast industrial electricity pricing inEuropein Euro per kW Hour for 2013
Related Products:
The Data Centre Pricing in Europe 2013 to 2018 PowerPoint Summary
Data Centre Pricing France - 2012 Report
Data Centre Pricing Germany - 2012 Report
Data Centre Pricing Netherlands - 2012 Report
Data Centre Pricing UK - 2012 Report Data Centre Price Tracker - Subscription
Premium Data Centre Europe - 2012 Pricing, Business Model & Services