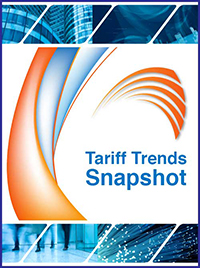 In SnapShot 101 TCL has analyzed the market for low cost Smartphones worldwide, in both emerging markets and developed markets.
A number of Smartphones are being launched, which provide LTE 4G and VoLTE features, with many 4G Smartphones having a purchase cost of below USD $100.
SnapShot 101 follows on from the 2016 SnapShot 49, which examined Smartphones in selected Emerging Markets (including Brazil, China, Egypt, Ghana, India, Indonesia, Kenya, Nigeria and South Africa), which showed the introduction of own-brand MNO Smartphones from MTN, Vodacom and Orange.
Low cost Smartphones are a feature of many markets, particularly China and India, with low cost devices using the Android 7.0 Nougat mobile operating system, with suppliers by Anee, Intex, IVOOMI, Coolpad, Solo and Haier.
Agenda
1.Introduction – Changes in low cost smartphones
2.The introduction of low cost LTE 4G smartphones
3.The cost of smartphones in selected emerging markets
4.Conclusions – The growth in smartphone devices
Key companies mentioned in this report include:
Airtel (India), Cell-C (South Africa), China Mobile, Orange (Cameroon, Cote d'Ivorie, Egypt & Morocco), Etisalat (Egypt), Jio (India), MTN (Ghana, Nigeria & South Africa), Ooredoo Indosat (Indonesia), Safaricom (Kenya), Telkom Kenya, Telkomsel (Indonesia), Tigo (Ghana), Vodacom (South Africa), Vodafone (Egypt & India) and XL Axiata (Indonesia).
Deliverable PowerPoint 29 slides packed with information and pricing example
Related products:
The Tariff Trends SnapShot Service 2018 includes the following SnapShots: