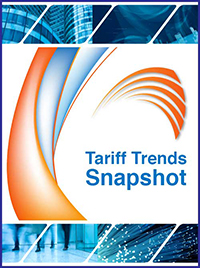 In SnapShot 105 TCL provides an overview of streaming service bundling with MNO plans – including music streaming & video streaming services worldwide.
Streaming services are being bundled with MNO packages in emerging markets, including Africa & the Asia Pacific as an additional differentiator.
In emerging markets, new streaming services such as iflix, are offering VoD (Video on Demand) services using local video content as an alternative to Netflix, with deals conducted with over 30 Telecom Providers.
In other markets music streaming packages are being offered as a package aimed at the youth market, with the MNO offering its own music service or connection to 3rd party music streaming services.
Agenda – Mobile video & music streaming services
1.Introduction – Mobile video & music streaming services
2.Mobile music streaming services
3.Mobile video streaming services
4.Conclusions – Mobile video & music streaming services
Key companies mentioned in this report include: 3 (UK), A1 (Austria), AT&T (USA), Airtel (India), BT (UK), Digi (Malaysia), Dtac (Thailand), Eir (Ireland), Globe (Philippines), Maxis (Malaysia), Proximus (Belgium), SFR (France), Smart (Philippines), Sprint (USA), T-Mobile (USA), Telekom (Germany), Telenor (Norway), TIM (Italy), Vodafone (Germany, India, Italy & the UK).
Number of PPT slides: 33
Related products:
The Tariff Trends SnapShot Service 2018 includes the following SnapShots: