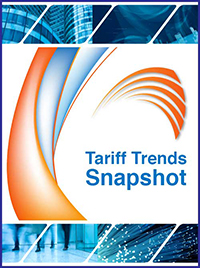 In SnapShot 107, TCL provides analysis of the launch of the Samsung 9 smartphone, with the types of service bundle and new smartphone package provided by MNOs worldwide.
The new Samsung Galaxy 9 & 9+ provides an improved version of the Samsung Galaxy 8 & 8+, with an improved camera, extra robustness and improved access to social media & emoji. Faced with a maturing market for smartphone devices, new improvements are increments rather then radical.
MNOs are seeking to promote the new smartphone to attract new customers, by offering a number of promotions, including -
•The use of extra data allowance
•Discounts for smartphone purchase
•Trade in offers for old smartphone
Credits for number porting
Agenda
1.Introduction – The Samsung Galaxy S9 smartphone launch
2. MNO Promotions with the Samsung Galaxy S9 smartphone
3. Conclusions – Promotions for new smartphones
Key companies mentioned in this report include:
1010 (Hong Kong), 3 (Italy), Airtel (India), AT&T (UK), BT Mobile (UK), Bouygues Telecom (France), DIGI (Malaysia), O2 (UK), Orange (France), Maxis (Malaysia), Singtel (Singapore), SmarTone (Hong Kong), Telcel (Mexico), Telekom (Germany), TIM (Italy), Verizon (USA) & Vodafone (Germany).
Related products:
The Tariff Trends SnapShot Service 2018 includes the following SnapShots: