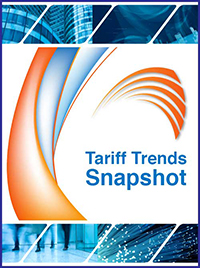 In SnapShot 108, TCL provides analysis of the latest developments in the French mobile market. It is the 7th survey of the French market published by TCL since October 2012.
SnapShot 108 follows the entry of the disruptive 4th French MNO Free Mobile into the market in January 2012, and tracks the changes that have taken place since SnapShot 93 (published in May 2017).
The French market has seen price decreases and extra bundles of Mobile Data with unlimited SMS and calls all introduced at relatively low price points. Bundles of Mobile Data of up to 100 GB are being added, with Free Mobile continuing to offer unlimited Mobile Data (on the Free Mobile network) with 100 GB as standard.
Some content bundles are being offered for premium mobile bundles by Bouygues Telecom. By contrast SFR has stopped providing its content bundles.
Agenda
1. Introduction – The changes to date in the French mobile market
2. Review of the French market (Q1-18) by French MNO
3. Conclusions – Is the period of maximum disruption over?