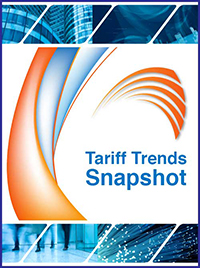 In SnapShot 109, TCL examines the approaches being made by operators and hardware providers to the introduction of 5G services.
In a number of countries, 5G services are due to be provided at the end of 2018 initially as a Fixed Wireless Access (FWA) service, as an alternative to fixed fibre Broadband.
Into 2019 5G services will be introduced as part of a smartphone package - once 5G chipsets are available.
But MNOs are still uncertain about the main benefits and applications to be used by 5G – with business cases still to be developed, and some MNOs looking at IoT applications – but with the "ultra-low" applications still to be introduced.
Agenda – Approaches to 5G services
1.Introduction – The introduction of 5G services
2.Regulatory preparation for 5G services
3.MNOs testing 5G services
4.The launch of 5G services
5.Conclusion - Pricing challenges for 5G services
Key companies mentioned in this report include: 3 (UK), Airtel (India), AT&T (USA), Bouygues Telecom (France), DTAG (Germany), EE (UK), Elisa (Finland), Fastweb (Italy), KT Corp (South Korea), Mtel (Bulgaria), NTT DoCoMo (Japan), Ooredoo (Qatar), Optus (Australia), Orange (France & Romania), SK Telecom (South Korea), Spark (New Zealand), Sprint (USA), T-Mobile (Austria), Telus (Canada), Telefonica O2 (UK), TIM (Italy), Turkcell (Turkey), Verizon (USA) & Vodafone (Ireland, Italy & UK).
Related Products
The Tariff Trends SnapShot Service 2018 includes the following SnapShots: