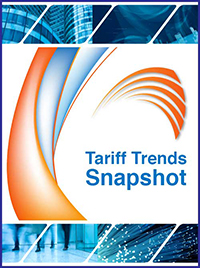 In SnapShot 111, TCL considers the introduction of mobile and fixed bundles suitable for home and personal use.
A number of Telecom Providers are now bundling Fixed Telephony, Broadband, TV & mobile into a single package with the aim of improving churn for mobile users.
Packages include the use of data SIM cards with a home package for a number of family members.
Premium Home packages are also adding a mobile service in order to maintain a higher price point in the market as a source of differentiation.
Agenda – Italian mobile landscape
1.Introduction – Fixed and Mobile Bundling
2. European market – Examples of Fixed & Mobile Bundles
3. North American market – Examples of Fixed & Mobile Bundles
4. Asia Pacific market – Examples of Fixed & Mobile Bundles
5. Conclusions – The uses of Fixed & Mobile Bundles
Key companies mentioned in this report include:
AT&T (USA), Bell Mobility (Canada), BT (UK), Orange (France & Spain), Maxis (Malaysia), Movistar (Spain), Proximus (Belgium), Singtel (Singapore), SoftBank (Japan), sosh (France), StarHub (Singapore), Sunrise (Switzerland), Swisscom (Switzerland), Telecom (Germany), TIM (Italy), Verizon (USA) and Vodafone (Portugal)