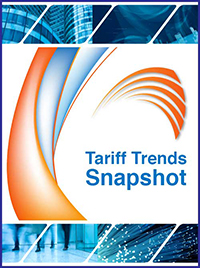 In SnapShot 112, TCL considers the introduction of airline WiFi, which is gradually being made available by many of the world's airlines. Airlines are introducing WiFi services as a means of boosting revenues, with airlines looking to increase more revenues per passenger.
Airline WiFi is different from domestic WiFi, with lower speeds and data allowances.
However, unlike the domestic equivalent there is a range of price models for Airline WiFi being followed, with Airline WiFi being charged per Hour, or combination of, per Flight, or a per month tariff.
But some airlines are offering WiFi for free – for business class users – and now for all passengers offered by Norwegian, or for basic messaging services.
Agenda – WiFi in the Sky
1. Introduction – The introduction of WiFi in the Sky
2. The spread of Airline WiFi services
3. Pricing models for Airline WiFi
4. Conclusions – The future for Airline WiFi
Key companies mentioned in this report include:
AirAsia, American Airlines, British Airways, China Unicom, Emirates, EuroWings, JetBlue and Norwegian.