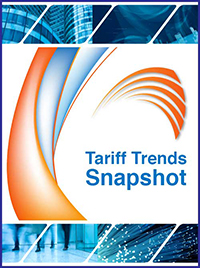 In SnapShot 116, TCL looks at the acquisition of media company Time Warner by AT&T which was completed in June 2018 at a cost of USD $85 billion. Time Warner consists of a number of businesses including Warner Brothers, HBO and Turner, which are now renamed AT&T Media Inc. AT&T now carries a net debt level of USD $180.4 billion.
The acquisition of Time Warner by AT&T allows the MNO to offer what it terms "mobile first entertainment" by combining the content & digital assets with Broadband and mobile access in the USA (also with the PayTV assets in Latin America & the Caribbean as well as mobile access in Mexico). TCL examines the initial content services launched by AT&T three months after the acquisition.
In SnapShot 116 TCL also looks at examples of other MNO content bundling across the world.
Agenda – AT&T and Time Warner content bundling
1. Introduction – AT&T and Time Warner content bundling
2. New services being offered by AT&T through Time Warner
3. Other types of content bundling around the world
4. The types of content bundling used by the MNO
5. Conclusions – New steps in content bundling
Deliverable
PowerPoint 27 slides packed with information and pricing examples.
Related products:
1-year subscription to Telecoms Pricing Today - Daily
The Tariff Trends SnapShot Service 2018 includes the following SnapShots: