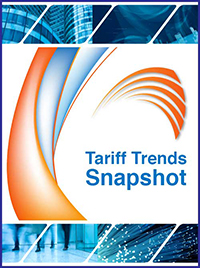 With this SnapShot 119, TCL looks how the out of allowance pricing has changed over time.
Bill shock a term very often used means when customers get bills which they do not expect and these can be because of overrunning the inclusive allowance and then be charged on a either per Mbyte/Gbyte or bundled price.
Telstra in the Australia has recently removed the out of allowance charges.
In the UK, last year an Ofcom spokesperson said: 'We welcome measures to give people greater control over their mobile spending, and help them avoid bill-shock.'
Three in the UK for example offers any customer who reaches their mobile data limit must also purchase an add-on to continue using the mobile internet rather than incur higher out of bundle charges. We will continue to work with Government on this proposal, to ensure that the final detail delivers the best outcome for consumers.'
This survey looks at postpaid plans and options available to keep the same speed when running out of the allowance, it also provides a comparison of all offerings covered.
Agenda - out of allowance pricing for data
1. Introduction
2. Examples – out of allowance pricing in Europe
3. Examples - out of allowance pricing outside Europe
4. Conclusions
Deliverable
PowerPoint 24 slides packed with information and pricing examples.
Related products:
1-year subscription to Telecoms Pricing Today - Daily
2018 SnapShot series includes: