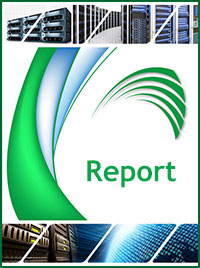 Published: January 2014
Number of pages: 74 / Tables and Charts: 50
Click here to view the press release

Related products:
Data Centre Pricing in Europe 2013 to 2018
Data Centre Pricing in the UK 2014 to 2019
Data Centre Pricing in France 2014 to 2019
Data Centre Pricing in Germany 2014 to 2019
About the report
The updated TCL UK Data Centre Pricing – 2014 to 2019 report was written from the period from the end of November 2014 to the middle of December 2014. The report uses both primary and secondary sources of information. It updates the original UK Data Centre Pricing report first published in 2012. All pricing and forecasts have been extensively revised.
The report is based on a TCL survey and analysis of 59 Data Centre providers in the UK - which have some 151 Data Centre facilities across the country.
It draws on information from previous TCL reports (including the TCL Premium Data Centre report) and from the TCL Data Centre Price Tracker subscription service. The pricing shown in the report is in Euro – and has been converted from GBPs at the rate of 0.83 Euro to 1 GBP. All pricing is shown exclusive of VAT and taxes.
All UK Data Centre raised floor space in this report is converted into square metres from square feet at the following rate: 10 square feet = 0.929 square metres
In the report for consistency all power per rack is shown in kilowatts (kW) per rack and in kilowatts per hour (kW per hour). Total power into the Data Centre from the national grid is shown in MegaWatts (MW) or MVA.
The basis of the report is a unique model of the UK Data Centre market developed by TCL - which includes the key metrics of power, capacity and pricing by facility and by Data Centre provider. The information for the model is obtained from each provider and is then integrated into the TCL database as part of a "bottom up" process.
The report also uses telephone and face to face interviews along with a TCL questionnaire which is used to provide information on Data Centre capacity and demand factors for the forecast.
The TCL report also uses information which comes from a range of sources including independent experts, Data Centre company presentations, telecoms companies, IT companies and real estate companies.
The main Data Centre segments identified in this report
The TCL Data Centre database can be segmented by location and the 3 main types of Data Centre provider segment used in this report. The segment types used are in this report to distinguish between facilities are whether the Data Centre is Carrier Based, Carrier Neutral or a Premium Data Centre provider are shown below -


A Carrier Based Data Centre provider for the purposes of this report - is defined as being a subsidiary of a telecoms provider and is able to provide a limited choice of telecoms networks from a facility.




A Carrier Neutral Data Centre provider for the purposes of this report - is defined as being a company which is not part of a domestic network provider and has multiple telecoms networks from a facility.




A Premium Data Centre provider for the purposes of this report - is defined as being able to support high density power per rack combinations of up to 20 kW or above.


The pricing information in the report is obtained in confidence from the Data Centre companies themselves and is used to derive an average market price for rack space or per square metre overall and for the Carrier Based, Carrier Neutral and Premium Data Centre sectors.
Table of Contents
A list of tables and charts used in the report
A list of Data Centre companies mentioned in the report
Executive Summary
The main highlights of the report
Introduction – Data Centre Pricing UK – 2014 to 2015 report
Research Methodology
Chapter One – A market overview of the UK Data Centre market
Introduction
The landscape for Data Centres in theUK
UK Key Data Centre players
UK Carrier Based Data Centre segment
UK Carrier Neutral Data Centre segment
UK Premium Data Centre segment
Key Point Summary
Chapter Two – Pricing for Data Centres in theUK
Introduction
Average rack space pricing for UK Data Centres
Installation charges
Administration charges
UK Data Centre pricing per square metre
UK Data Centre pricing for cage space
UK Data Centre pricing for cross connects
UK Data Centre pricing for power
Basic UK industrial power costs
Average customer power for UK Data Centre facilities
Average UK Data Centre pricing per kW bundle per rack
Average UK Data Centre Watts per square metre pricing
Average Data Centre pricing trends in theUK
UK Data Centre pricing for supplementary services
A pricing forecast for Data Centres in theUKfrom 2014 to 2019
Key Point Summary
Chapter Three – The future developments in the UK Data Centre market
Introduction
The key statistics in the UK Data Centre market
New planned UK Data Centre developments
A forecast for UK Data Centre space from 2014 to 2019
A forecast for UK Data Centre revenue from 2014 to 2019
A forecast for UK Data Centre rack space pricing from 2014 to 2019
A forecast for UK Data Centre pricing per square metre from 2014 to 2019
A forecast for UK Data Centre pricing per kW from 2014 to 2019
The key trends taking place in the UK Data Centre market
Key Point Summary
Chapter Four – Conclusions
Appendix One – A glossary of terms used in the report
A list of tables and charts used in the Data Centre Pricing UK – 2014 to 2019 report
Figure 1: A chart showing the forecast growth in the UK Data Centre segment raised floor space from the end of 2014 to the end of 2019 (in square metres)

Figure 2: A table showing the forecast growth in the UK Data Centre segment raised floor space from the end of 2014 to the end of 2019 (in square metres)

Figure 3: A chart showing the forecast increase in average UK Data Centre raised floor space facility size from the end of 2014 to the end of 2019 (in square metres)

Figure 4: A chart showing the forecast increase in average customer power per UK Data Centre facility from the end of 2014 to the end of 2019 (in MW)

Figure 5: A chart showing the change in averageUKrack space pricing from 2010 to 2019 (in Euro per month)

Figure 6: A pie chart showing the breakdown of the numbers of UK Data Centre facilities by the 3 main Data Centre segments as the end of 2014 (in per cent)
Figure 7: A pie chart showing the breakdown by UK Data Centre raised floor space of the 3 main Data Centre segment types as of the end of 2014 (in per cent)
Figure 8: A chart showing the total amount of facility raised floor space as of the end of 2014 for the UK, Germany, France & the Netherlands markets (in square metres)
Figure 9: A table showing the DRT (Digital Realty Trust) UK Data Centre facilities (in square metres)
Figure 10: A table showing the Equinix UK Data Centre facilities (in square metres)
Figure 11: A table showing the SDC Infinity UK Data Centre facilities (in square metres)
Figure 12: table showing the TelecityGroup UK Data Centre footprint by raised floor space (in square metres)
Figure 13: A chart showing UK forecast Data Centre raised floor space from the end of 2014 to the end of 2019 (in square metres)
Figure 14: A pie chart showing UK Carrier Based Data Centre raised floor space as a proportion of total UK Data Centre space as of the end of 2014 (in per cent)
Figure 15: A chart showing the forecast increase in UK Carrier Based Data Centre raised floor space from the end of 2014 to the end of 2019 (in square metres)
Figure 16: A chart showing forecast average retail standard rack space pricing for the UK Pan European, Carrier Neutral & Premium Data Centre segments as of 2014 (in Euro per month)
Figure 17: A pie chart showing the forecast increase in UK Carrier Neutral Data Centre raised floor space as a proportion of total UK Data Centre space as the end of 2014 (in per cent)
Figure 18: A chart showing forecast UK Carrier Neutral Data Centre raised floor space from the end of 2012 to the end of 2017 (in square metres)
Figure 19: A pie chart showing the forecast increase in UK Premium Data Centre raised floor space as a proportion of total UK Data Centre space as the end of 2014 (in per cent)
Figure 20: A chart showing the forecast increase for Premium Data Centre raised floor space from the end of 2014 to the end of 2019 (in square metres)
Figure 21: A chart showing forecast average rack space pricing as of 2014 in the Netherlands, France, Germany & the UK (in Euro per month)
Figure 22: A table showing standard retail average UK rack space pricing by Pan European Data Centre, Carrier Based Data Centre, overall Average Data Centre and Carrier Neutral Data Centre segments from January 2010 to October 2013 (in Euro per month)
Figure 23: A chart showing the trends in rack space pricing per UK Data Centre segment from January 2010 to October 2013 (in Euro per month)
Figure 24: A chart showing the forecast upper quartile average rack space pricing in the UK, France, Germany & the Netherlands as of the end of 2014 (in Euro per month)
Figure 25: A chart showing selected UK Data Centre installation charges (in Euro)
Figure 26: A table showing the percentage differences between average UK Data Centre pricing per square metre per month by Data Centre segment as of 2014 (in per cent)
Figure 27: A chart showing forecast standard retail per square metre pricing betweenLondon& non-London Data Centre facilities as of 2014 (in Euro per month)
Figure 28: A table showing selected UK Data Centre cage space pricing (in Euro per month)
Figure 29: A table showing selected UK Data Centre cross connect pricing (in Euro per month)
Figure 30: A table showingUKindustrial power costs from 2009 to 2013 in Euro cents per kW hour compared with the EU-27 country average
Figure 31: A chart showing forecast average customer power per UK Data Centre facility from the end of 2014 to the end of 2019 (in MW)
Figure 32: A chart showing average standard UK Data Centre pricing per power bundle (kW) per rack (in Euro per month)
Figure 33: A chart showing standard average UK Data Centre Watts per square metre pricing (in Euro per month)
Figure 34: A pie chart showing a breakdown of the number of UK Data Centre facilities by city (in per cent)
Figure 35: A pie chart showing a breakdown of raised floor space of UK Data Centre facilities by city (in per cent)
Figure 36: A table showing the breakdown of UK Data Centre raised floor space by city (in percent)
Figure 37: A chart showing forecast average per square metre pricing for UK Data Centres from the end of 2014 to the end of 2018 (in Euro per square metre per month)
Figure 38: A table showing the key statistics of the UK Data Centre market as of the end of 2014
Figure 39: A table showing selected new UK Data Centre facilities in theLondonarea
Figure 40: A table showing selected new UK Data Centre facilities outside theLondonarea
Figure 41: A chart showing UK Data Centre raised floor space growth from 2010 to 2013 (in square metres)
Figure 42: A chart showing forecast average UK Data Centre raised floor space from the end of 2014 to the end of 2019 (in square metres)
Figure 43: A chart showing the occupancy rates for TelecityGroup UK Data Centres from 2010 to 2013 (in per cent)
Figure 44: A chart showing average UK Data Centre utilisation rates from the end of 2014 to the end of 2019 (in per cent)
Figure 45: A chart showing the forecast increase in UK Data Centre revenues from the end of 2014 to the end of 2019 (in Euro per square metre)
Figure 46: A chart showing the forecast UK Data Centre revenue from 2014 to 2019 (in millions of Euro per month)
Figure 47: A chart showing the forecast UK Data Centre rack space pricing from the end of 2014 to the end of 2019 (in Euro per month)
Figure 48: A chart showing forecast UK Data Centre pricing per square metre from the end of 2014 to the end of 2019 (in Euro per month)
Figure 49: A chart showing forecast UK Data Centre average pricing per kW from the end of 2014 to 2019
Figure 50: A chart showing forecast average standard UK rack space pricing compared with rates in France, the Netherlands and Germany (in Euro per month)
Companies mentioned:
Aegis, Aimes Grid, AlphaDEX, Ark Continuity Services, BT Global Services, Camro Data Centre, Centro Data Centre, Citylifeline, Colba DataCentre, COLT Telecom, Computacenter Manchester, Custodian Maidstone, CWCS, Data Centre Bracknell, Data Centre Exchange (DCE), Data Centre Perivale, Datum Data Centre, Digital Realty Trust (DRT) , DSM, Equinix, Eurohub, Everest Data Centres, 4D Byfleet, Fast 2 Host, Global Switch, Gyron Internet Ltd, Interoute, Interxion, Iomart, LDeX, Leapfield House, Level (3), Migration Solutions Norwich, Netwise Hosting, Next Generation Data Centre (NGD), Node 4, North West Colo, Onyx Data Centre, Portal Data Centre, Pulsant, Rapidswitch, Redstation, Savvis, SDC Infinity, Sheffield Data Centre, Sentrum, ServerHouse, Slough Trading Estate, SSE Data Centres, SunGard Availability Services , TelecityGroup, Telehouse Europe, Telstra Global, The Bunker Data Centre, UK Fast, Verizon Business, Virtual Apps, Virtus Data Center, Vitesse Data Centre, Vodafone (formerly C&W Worldwide), Volta Data Centre